Protecting Club Fishing Water and Wildlife
About Us
The PCFWW are a not for profit organisation providing advice to Fishing Clubs and Fisheries on how to effectively tackle fish poaching issues and deter illegal fishing on their waters. The PCFWW have worked closely with Police Wildlife Crime Officers and the Environment Agency Fisheries Enforcement Officers for over 8 years and have established links to Fishing Clubs and Fisheries throughout Derbyshire, Nottinghamshire and Staffordshire.
We support Angling Clubs and Fisheries with Bailiff awareness training, bespoke security advice and facilitate 'Learn to Fish' sessions providing advice to younger generations on how to start fishing and to assist returning anglers to improve, up skill or learn new techniques.
PCFWW have experience in organising 'Angling Fairs' and invite affiliated clubs and fisheries to our 'Bailiff Awareness Days' and 'Fishing Seminars' which provide an ideal opportunity for Club Bailiffs, River Keepers and Fishery Managers to share information and take advantage of the experience of our group and its enforcement partners.
Please visit our 'Latest News and Events' page for more details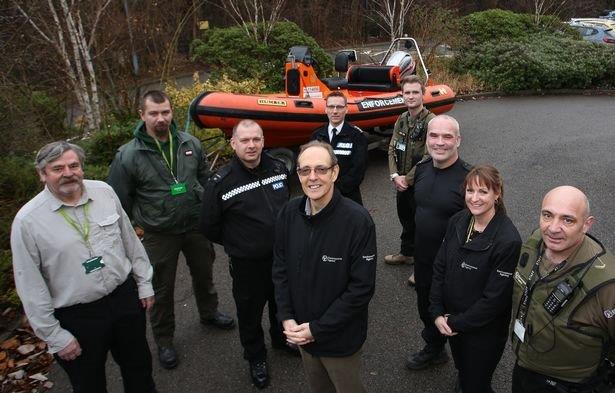 Sir James Bevan meets PCFWW
Sir James Bevan, the Environment Agency's chief executive meets key crime fighting partnerships working with Environment Agency Enforcement Officers.
These included, Police Rural, Wildlife and Heritage Crime Officers, EA Fishery Enforcement Officers and representative of Protecting Club Fishing Water & Wildlife (PCFWW).